Welcome to Grace Baptist Church
Enter as Guests - Leave as Friends
Sunday
Contemporary Service 8:15 am
Sunday School 9:30 am
Traditional Service 10:45 am
Evening Worship 6:30 pm
Wednesday
Family Service
Adult Bible Study & Prayer at 7:00 pm
Against the Flow Youth Group 7:00 pm
Kids Pioneer Clubs 7:00 pm
Your
Neighborhood
Church
We seek to glorify God through worship, instruction, fellowship, and evangelism.
You Belong Here
Hey there! Thank you for stopping by our website. If you are searching for a good church, we know we are the place for you. If you have never been to our church before, come by this Sunday! We would love to get to know you. We want to see lives changed here by the power of Jesus Christ, and we see that happen every week when someone steps through our doors. We look forward to meeting you! God bless.
GBC History Presentation by Jonathan Stayer and Paul Buser
Sunday, January 29
6:30 p.m.
New Year's Day Services
Sunday School 9:30 a.m.
Combined Worship Service 10:45 a.m.
Christmas Eve Candlelight Communion Service

Saturday, December 24
7:00 p.m.
Christmas Day Service
9:00 a.m.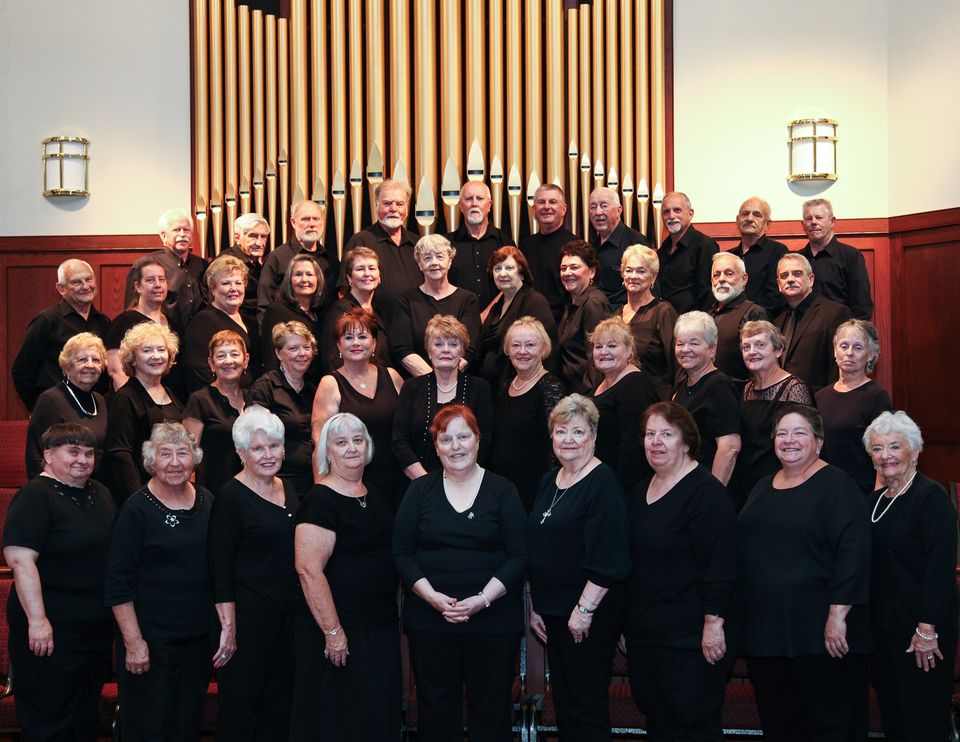 New Song Community Choir - May 22nd, 6:30 p.m.
Don't miss New Song Community Choir's 35+ members from 20 local congregations who are devoted to lifting their voices to praise God through gospel music. Their mission is to spread the Word of God through song and to inspire patriotism and support for our military personnel and veterans through patriotic music.
Free will offering will be taken.
Written by Pastor-Song Writer, Steve Fry, We Are Called is an inspirational journey highlighting many Bible scriptures on worship, and how we can apply them to our daily lives. The wonderful songs like "Oh The Glory of Your Presence" ,"Lift Up Your Heads" and "I Want To Know You More" are interwoven with narration, and have become for many, favorite, Christian Classics.
Sunday, January 22
Speakers from Human Life Services sharing during 8:15 and 10:45 Services
Sunday, July 10,
at 6:30 p.m.
Free Will Offering Will be Taken.
Welcome Dr. Dave Arnold
Sharing the Word of God
During Both Morning Services
Human Life Services
Annual Fundraising Banquet
Out Door Country Club 1157 Detwiler Drive, York
Friday, October 14
6:30 p.m.
(Doors open at 6:00 p.m.)
Keynote Speaker:
Scott Klusendorf
Contact HLS Office@HumanLifeServices.org
or 717-854-7615 for tickets

Tuesday, September 13
1:00 - 6:00 p.m.
Schedule your donation appointment:
717GiveBlood.org & click on DONATE NOW
or call 1-800-771-0059
A form of ID is REQUIRED to donate
David K. "That Flute Guy" in Concert
Sunday, October 23
6:30 p.m.
Free Will Offering will be Taken
A percentage of all gifts and love offerings will be given by David K to fight hunger and poverty worldwide.
"You have never heard a flute played like this!"

Have a
Question

? Need

Prayer

?

Reach out today so we can help!